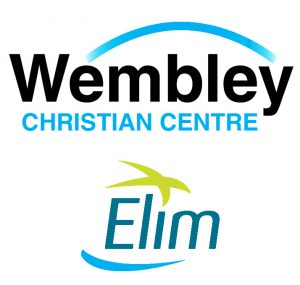 IMPORTANT UPDATE from Wembley Christian Centre
Dear WCC family and friends
Good news! We will continue with our church's ministries and family life!
Connecting will be done through live streaming on Facebook, other IT media and the good old landline telephone!
The coronavirus is causing concern for some and profound fear for many. Prudent action rather than panic will overcome it. Praying we remain in faith and without fear.
However, we do not underestimate the gravity of the situation. Your safety is of paramount importance to us, as our heart and prayers go out to those who have been affected worldwide.
The ELIM denomination has decided the best way to protect everyone is to stop public services and advises churches to switch to "live streaming".
SUNDAY SERVICES
Every Sunday LIVE on Facebook at 11am
Please click on the following link or copy and paste to open our Wembley Christian Centre page within Facebook.
https://www.facebook.com/wembleychristian.centre
Our LIVE service will have worship, the preaching of God's Word, Holy Communion and we will be praying for you and other prayer needs.
The services are also uploaded to our YouTube channel https://www.youtube.com/channel/UC6RxYnvF2jQV8FKdGalZqmw or search for Wembley Christian Centre
PRAYER
We are living in extraordinary times, and although we are following the precautionary measures provided by our government, we would like to remind you that we serve a Mighty and faithful God – a covenant keeping God!
We are therefore confident and in complete peace to pray for all of you, knowing that He who promised is faithful. We stay connected to Him and one another. Mark 12:30,31
Please remember to pray for the following:
The nations,
Take authority against the spirit of fear
Pray against all sickness from the virus
Pray for the economy and for families, finances and businesses.
PRAYER MEETINGS
Every Friday evening at 7.30pm via Zoom
Please email the church office at: info@wembleychristiancentre.org.uk if you would like to attend our prayer meetings.
TITHES and OFFERINGS
For you to continue to give and support the ministry, it can be done through the following ways: –
Giving by Smartphone – Paythru   Dial 64647 and Text CK489
Download the Givt – Ready to give app from the App Store or Google Play
Enter your email address; put the amount you want to give; use the QR code below or search for Wembley Christian Centre (from the list of churches)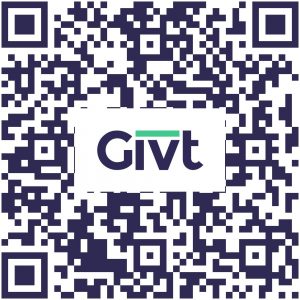 BACS Transfer: Bank: Lloyds/ Sort code: 30-91-87 / Account number: 03505844 / Account name: EFGA Wembley Christian Centre
4. By Cheque
Please make cheques payable to EFGA Wembley Christian Centre and post to Wembley Christian Centre, 2A Carlton Avenue East, Wembley, HA9 8LX
OTHER MEETINGS
Please email the church office at: info@wembleychristiancentre.org.uk for details about LIFE Groups, LIMITLESS Youth and Children's Ministry
Bethel Kaf and Mainly Music are closed until further notice
The Word of God declares "Be strong in the LORD and in the power of His might, having done all, to stand" Ephesians 6:10-20. Read and pray through Psalms 91 & Psalm 34.
We love you and pray for you and your family.
God bless and keep you & all yours
Pastor Soke Mun and the WCC Leadership Team