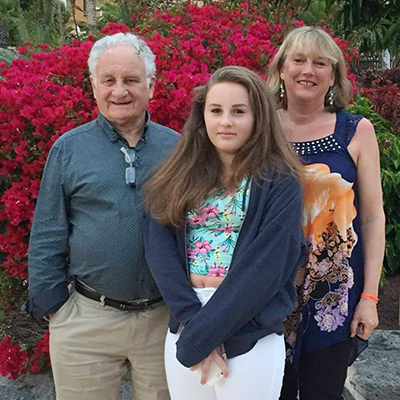 Vanessa and Brian Richardson have a very close and special relationship with WCC. Vanessa along with Pastor Soke Mun pioneered the church in 1992 and continued to joint pastor with her until 1999, when Vanessa and Brian relinquished their respective roles as Zone Leader and Regional Superintendent of the London City Church and launched 'Liberation Ministries', an International Ministry to encourage and strengthen the churches.  From that date they both still served on the Leadership team of the church and when not travelling, were deeply involved in the life of the church until they moved out of the area in 2003.
Since then they regularly minister at least once per month in the church and serve in an advisory capacity.WCC has strongly supported 'Liberation Ministries' in finance and prayer support, with many of the members being personal prayer partners of their ministry.Brian also serves on the Board of 'Door of Hope' (a charity that brings relief to the suffering and deprived in Ukraine and Bulgaria) He is also Chair of Board of 'Evangelism Explosion.'
Brian and Vanessa, besides their regular ministry to a number of churches in the UK, have an international calling to minister to the nations. Liberation Ministries supports and raises funds for 'Che Roga', an orphanage in Paraguay that houses 80 orphans.
Brian and Vanessa still consider WCC as their home church in the London area.
For more information about Liberation Ministries:
www.liberationministries.co.uk
For more information about 'Che Roga' Orphanage in Paraguay:
www.elimmissions.co.uk/missionaries/country