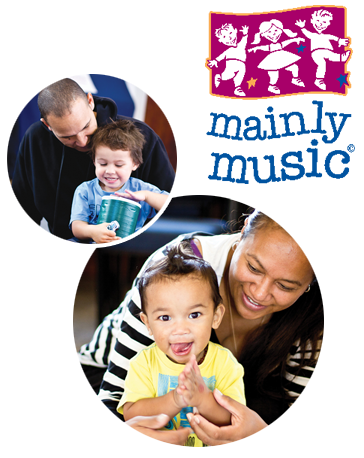 WEDNESDAYS 10:15 – 11:30am
Mainly Music is a fun group for parents or care givers to enjoy together with their little ones.We have been running Mainly Music since 2010.
Term time ONLY
£3 per family per session – Your 1st session is FREE
Refreshments included
Please note:
We do not provide  a child-care service, by law we do need you to stay with your child.
Mainly Music began in 1990 in New Zealand. It is a fun music group for parents or primary care givers to enjoy time together with their young children. The aim is for the children to develop gross and fine motor skills, language, imagination, mathematical and pre-reading skills as well as socialise with others.  Children are introduced to music, creativity and more, plus families given a chance to think about the God-part of life. This programme is run by volunteers from the church.