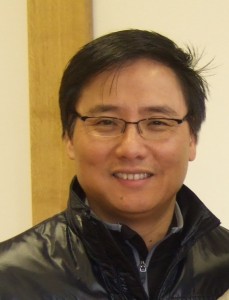 "I want to be the directing manager" I blurted out at a joint venture planning meeting of my tour operating company two years ago. I believed that God gave me those words as that was the furthest thought from my mind. A long term business strategy was based on that. Today I can testify to its success.
My Christian adventure began in 2003 when I met Pastor Soke Mun. I still do not know why I started talking about religion. I was mainly complaining about the current Buddhist belief in China. Then she asked me "why don't you follow Jesus, the real God, the God of All Gods".
Since then I have noticed great changes in me. I have become calmer, not anxious about things as before and because of this I can listen carefully to what God is saying to me, and follow His guidance.
It has had a major impact on my business. Some very important decisions and solutions to complex issues come suddenly to my mind. I believe these are not my thoughts. This is God's power.
Now every time we come across any difficulties we pray and things always work out.
Normally I review my decisions after a year or two and I have learnt that as I obeyed God's guidance I see His good purposes in my life