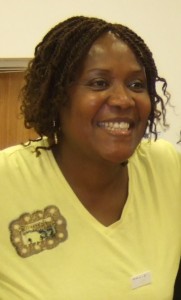 On reflection upon my childhood, my grandfather is remembered for calling children from their front gates on his way to church every Sunday. This began with his household and by the time he got to the church, dozens of children had joined him in the Sunday school.
As a youth growing into a young adult, I related to and understood my mother's faith in prayer and often depended on it as my cover of God's protection, not realising that I was being prepared for my current role in the children's ministry.  Instead I thought I went to church to be ministered to, be hassle free and to brush off the pressures of the week.
So when I began my ministry, the call to give up my only hassle free day was so hard  that I felt like finding a cave and hiding. But thank God for His patience with me. I now believe in passing on my own nurturing experience with the full belief that the children will also grow in the knowledge of God and in His word – 'train up a child in the way he should go; and when he is old he will not depart from it' (Prov. 22:6).
My prayer is that God, in His own wisdom, will bring each child to their full potential in Him. I  believe that there will be transformation through the power of the Holy Spirit for self control, respect and acts of mercy that will impact the individual's life and their environment, on their journey to eternal life with our Lord Jesus Christ.
How would they learn if they do not have a teacher?
Mavis Abadji